ISC Digital Services
ISC Digital Services, a component of the IQ Cloud suite of services, is the industry's leading analytics, financial modeling and dynamic communications platform. Sales Analytics empowers ISC to identify trends and opportunities within our marketplace. Through our IQ Cloud we are able to aggregate specific customer dynamics of interest for sales optimization. Our financial modeling program encompasses our National and Multi-Group Strategic initiative for growth. This strategy allows ISC to identify how to better service both our customers and suppliers.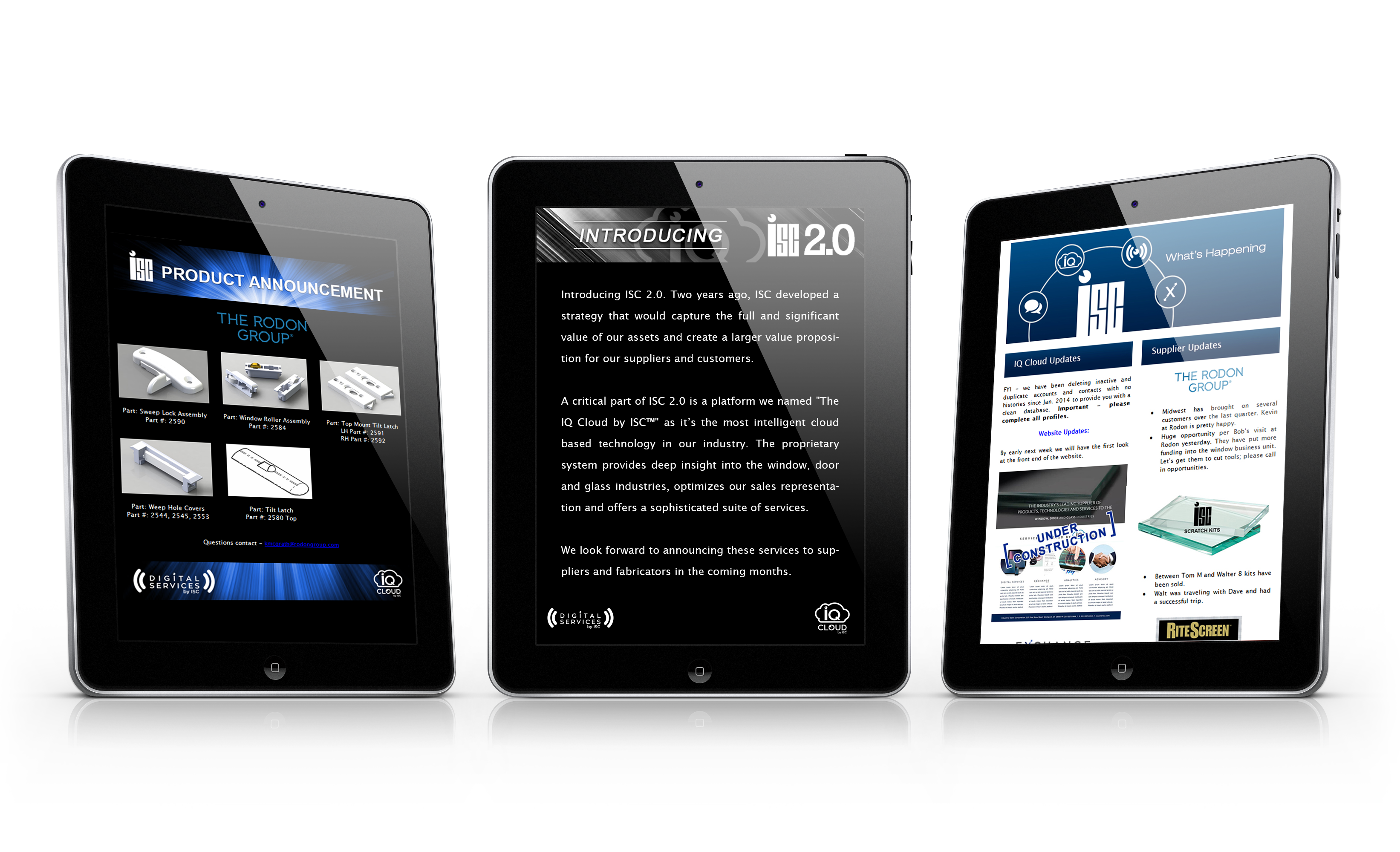 Marketing Automation & Communications Platform
Through our marketing automation and communications platform, ISC is able to deliver to its trading partners industry updates, education and growth opportunities. Our team at ISC increases your brand and product awareness through mindful ad creation and marketing campaigns. By tapping into our industry knowledge and integrating customer analytics from the IQ Cloud, ISC Digital Services supply our partners a streamlined and cost-effective communications program.
ISC has the latest hardware and software to provide in house audio and video conferencing. Its capabilities allow ISC and its trading partners to conduct training, education and general communications that integrate into our IQ Cloud. ISC Digital Services' marketing automation platform is supported by Zultys, the industry leader in advanced business communications.
No other marketing or communications platform can offer the same level of industry knowledge and insight.