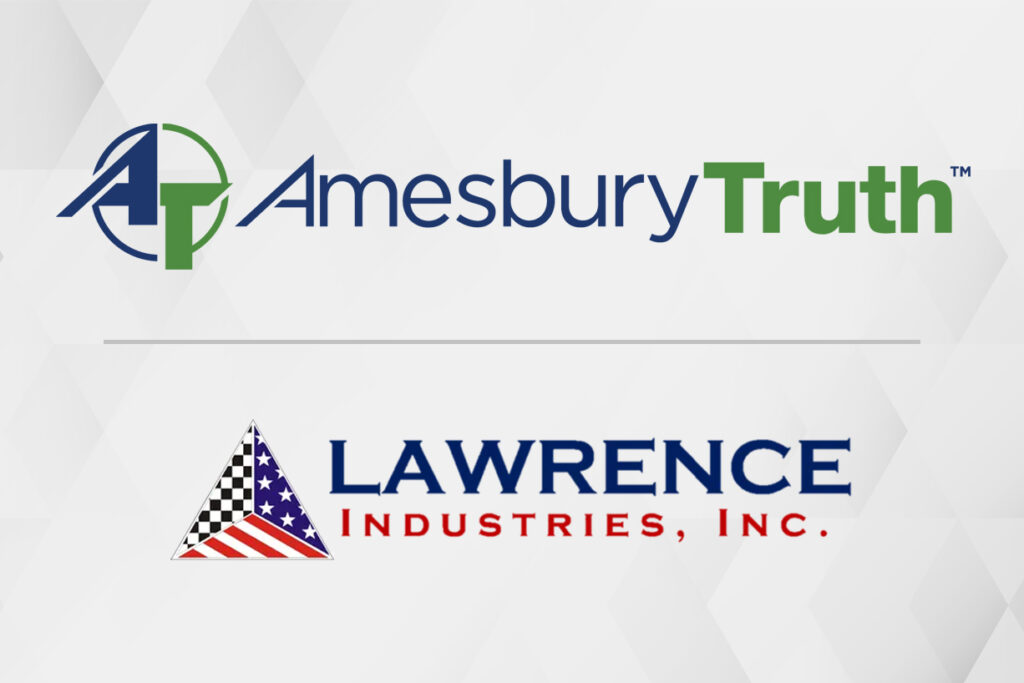 Fast, innovative, low-cost tooling. Excellent customer-focused business practices. Good product fit. Wonderful team. For these reasons and more, AmesburyTruth purchased composite window lock maker Lawrence Industries in July 2023.
However, this isn't your standard story of big company purchases little company – and then little company gets swallowed into the whole. Instead, it's about how two companies came together with a shared vision of how each will help the other.
"When AmesburyTruth approached my father," says Brandon Lawrence, "it was an opportune time. He was getting older and we were growing rapidly. After talking with AT company executives, selling to them made sense: they understood our product, the industry and our customers. It was an obvious fit all around."
A family-owned business in Thomasville, NC, Lawrence Industries manufactures composite window locks and other window hardware.
In fact, it was the composite line that attracted AmesburyTruth, a $500,000,000+ global door and window parts manufacturer.
By acquiring Lawrence Industries, AmesburyTruth benefits from the continuing migration to composites window hardware; this migration is driven in part by lower, more stable costs than zinc along with great performance characteristics.
In turn, Lawrence Industries benefits from AT's national and global footprint.
Short-term plans: Increasing Lawrence Industries' sales coverage
According to Bob Burns, President of AmesburyTruth, the plan is to support the Lawrence team with whatever they need to continue growing the business – including access to the AmesburyTruth's sales force, marketing acumen, and customers.
"The nice thing about Lawrence is they have a great presence on the eastern seaboard," said Burns. "Now, we can help them increase distribution to the mid-west, west coast and Canada."
Another positive is Lawrence's design and tooling capabilities, plus its singular focus on making composite window hardware – especially locks – as quickly and cost-effectively as possible.
"Few color options, common componentry, good machinery, and fast turnaround – it's these characteristics that allow Lawrence to stay responsive and fast-acting," says Burns. The business, he adds, is simple: fewer products versus hundreds or thousands, one white or tan color versus many, and one manufacturing facility.
It's this simplicity that AmesburyTruth absolutely wants to keep in place and support – while helping the company build market exposure through tradeshows, print ads, sales events, etc.
Lawrence Industries to continue to operate autonomously
When smaller, family-owned companies get purchased by larger companies or private equity, often they're broken apart and sold off, the manufacturing jobs sent overseas, and what made the company unique and resourceful is changed beyond recognition.
Lawrence Industries will remain in Thomasville, NC and continue operating as they did before the sale, but with Brandon Lawrence at the helm – an important decision for Brandon and his father. Founded in 2008, Lawrence employs 50 people directly, as well as providing 120 local vendors with piecework.
According to Burns, the AT team is excited to learn from and work with the Lawrence team.
"Lawrence is a profitable business with sensible manufacturing assets and deep knowledge in their space, which is why we have no intention of moving them outside their comfort zone," he says. We love their business and team members and are thrilled to welcome them to the AmesburyTruth family. There are things Lawrence does in making most of the products to order and producing high quality, low cost moulds quickly that AT wants to learn from and leverage.
Brandon Lawrence echoes the sentiment. "We achieved amazing growth in the last seven to eight years, but now it feels like we're playing in the majors. If you had told me that one day we'd be featured in Bloomberg News, I wouldn't have believed you. Even better, I get to keep doing what I love while watching the world learn who we are. It's an amazing feeling."
Links:
AmesburyTruth Press Release — https://www.amesburytruth.com/news/AmesburyTruth-Acquires-Lawrence-Industries