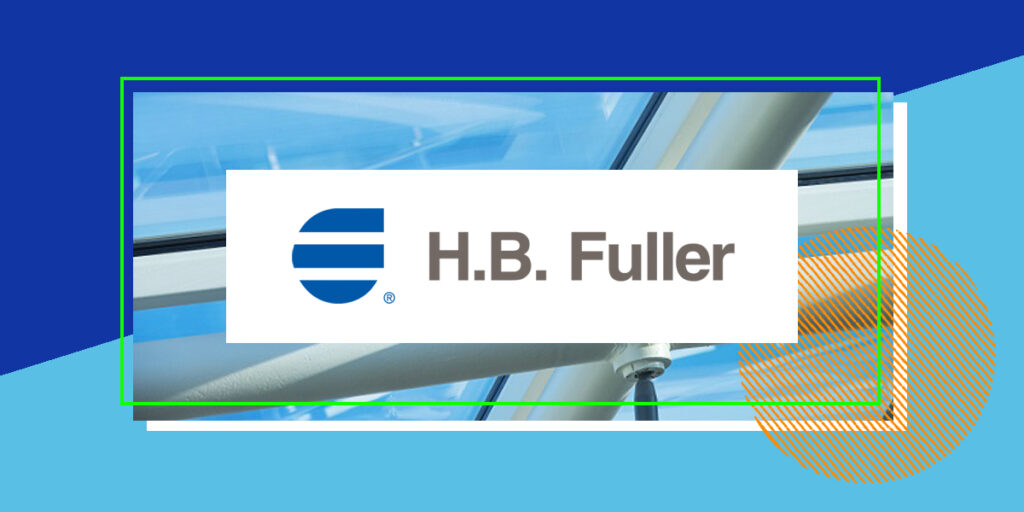 Buildings consume 41% of U.S. energy and new technologies are necessary to improve window efficiencies. In the U.S. insulating glass industry, H.B. Fuller's Ködispace 4SG is having a big impact in meeting tough new goals.
"We sell in over 40 countries," says Paul McHale, Director, Americas Glass for H.B. Fuller, "and Ködispace 4SG leads the way. It's been a big seller in Europe and is now changing the U.S. market."
A reactive thermoplastic spacer system used for insulating glass, Ködispace 4SG bonds both mechanically and chemically to the glass and a secondary silicone sealant. It eliminates spacer migration, is invisible between glass and frame, and is more esthetically pleasing than many competing products.
Ködispace 4SG is also pulling along the company's other insulating glass (IG) sealants and technologies, including the Intercept® line, H.B. Fuller's state-of-the-art window sealant system.
"Intercept now incorporates IsoMelt DM15, a desiccant sealant developed in Germany and rolled out last year," says McHale. "It's the highest drying capacity desiccating matrix in the industry and has been a huge success. The feedback we're hearing from customers is they're loving the cost savings and performance advantages it provides.".
Energy Star 7.0 and "Thin Triples"
One of the main objectives of the revised Energy Star specifications is to reduce carbon emissions through windows. One new technology is thin triple pane windows or "thin triples."
Featuring two insulated air pockets along with two low emissivity coatings, thin triples improve energy performance by 40% or more. They also offer reduced weight compared to conventional triple paned windows. (Source)
"To meet the Energy Star performance regulations, the market needs improved insulating glass as well as spacers and sealants. Ködispace 4SG will fit right into this market," says McHale. "We'll continue to see growth of Ködispace in the residential market as major customers are already investing for new fabrication."
End-users, building codes, and government incentives often demand Energy Star-qualified products, so these investments are critical to continued success.
Continuity of the supply chain; innovation
According to McHale, the company's number one focus during the pandemic was to build out the supply chain and ensure continuity of material availability.
"We've locked in key material suppliers," says McHale, "and have sourced materials globally and domestically. Our inventory planning team works with suppliers and others to deliver accurate forecasts. This work allows us to quickly adjust to changes in the market, such as the slowdown in residential construction. We work hard to accommodate customer demand in any market condition."
The company is currently engaged in the development of new products, such as polyurethane installation sealants and silicone glazing adhesives. The company's core focus is on insulating glass sealants, so the expansion into offerings like seam sealers and other materials used in window installation is a logical progression that leverages existing products and expertise.
The company posted $3.7B revenue in 2022 and according to McHale, is poised for continued growth in the IG market.
"H.B. Fuller is truly a one-stop shop," he says. "Our key differentiators include our absolute world-class R&D, tech support, and analytics – as well as our continued drive toward sustainability. We're positioned perfectly to meet industry demands."