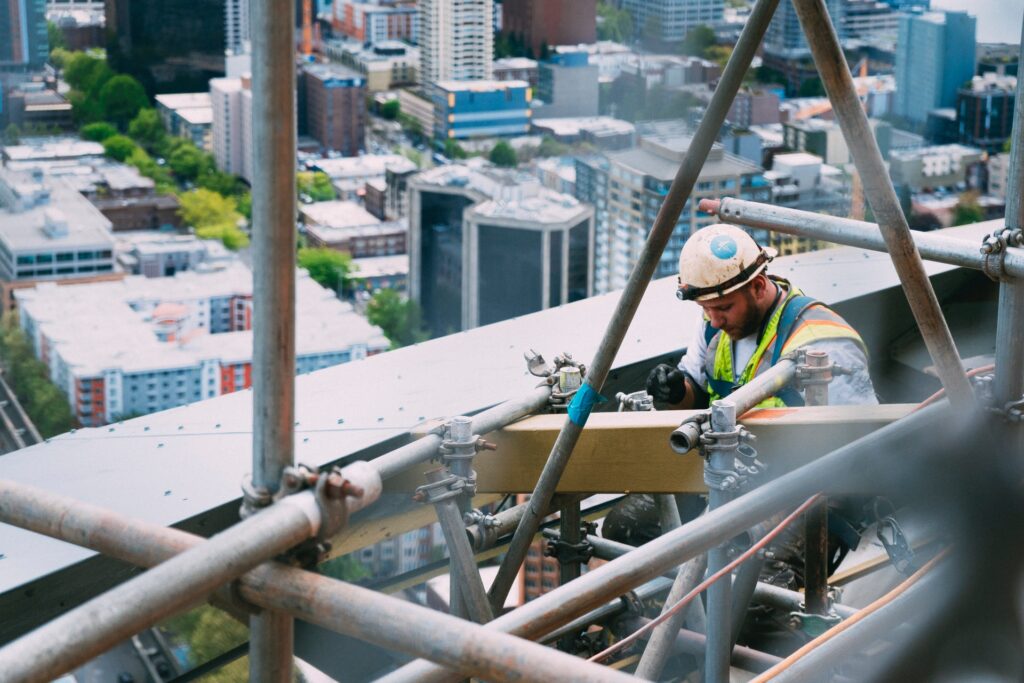 At the start of 2021, costs of construction and similar projects were on the rise. As of today, construction prices are still either on the rise, or maintaining there prices from the past few months. Time will tell if they slow down anytime soon.
According to the Project Management & Cost Consulting firm, Cumming, the materials used in construction have increased on an average of at 13.05% across the industry in the past year. The materials with the most increase are lumber and plywood, with an increase of 85.7%. This is followed by cooper brass mill shapes, at an increase of 49%, and steel pipes and tubes, at 24.4% increase. Only a few facets of the industry have had very little impact in pricing, if at all. This includes asphalt concrete paving mixtures and blocks, which actually decreased by 2.2% and prestressed concrete products which increased only by .2%. Additionally, concrete pile, was effected by a small 1.4% increase. Below is a chart detailing this and more.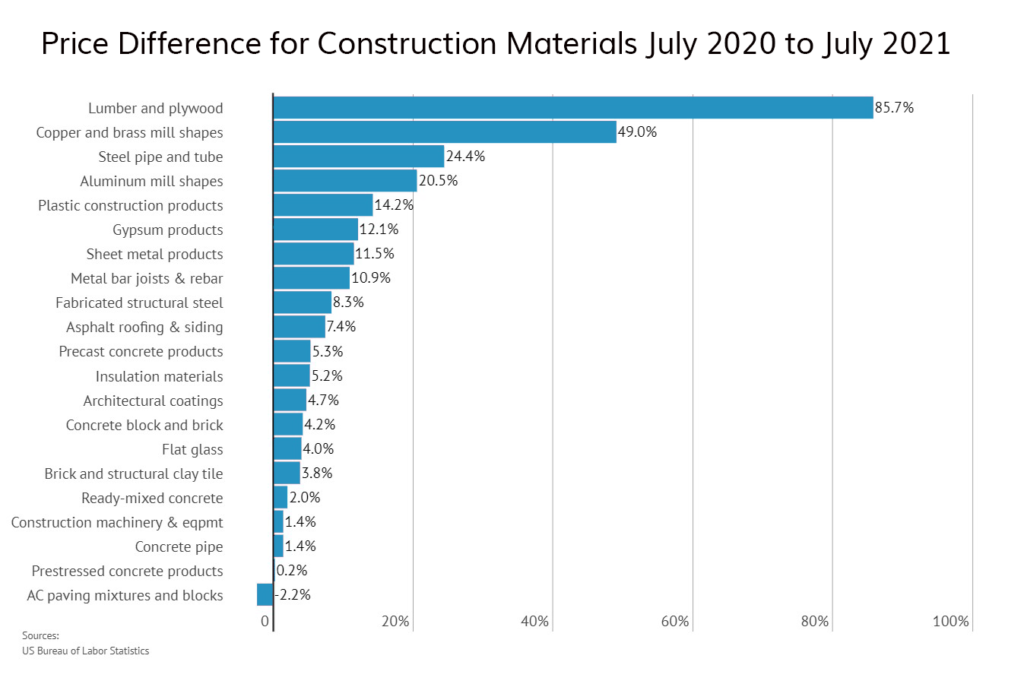 This chart demonstrates how even a year and a half after the COVID-19 virus began, there are still effects throughout the supply chain.
Residential Building
Residential housing construction in the US was at a 12 year high in 2020, and it is anticipated to continue increasing into 2021 and 2022.
According to Statista, In 2020, there were over 991,000 new single family homes constructed. In 2021, this number is anticipated to hit 1.21 million, and 1.28 million in 2022. In comparison, 2019 saw 888,000 constructed, and 2018 saw 876,000 constructed. These numbers are rising again after peaking at 1.72 million in 2005, to plummeting to 445,000 in 2009.
This all indicates that demand for new houses will continue to grow, and with it, prices for highly-sought after raw materials.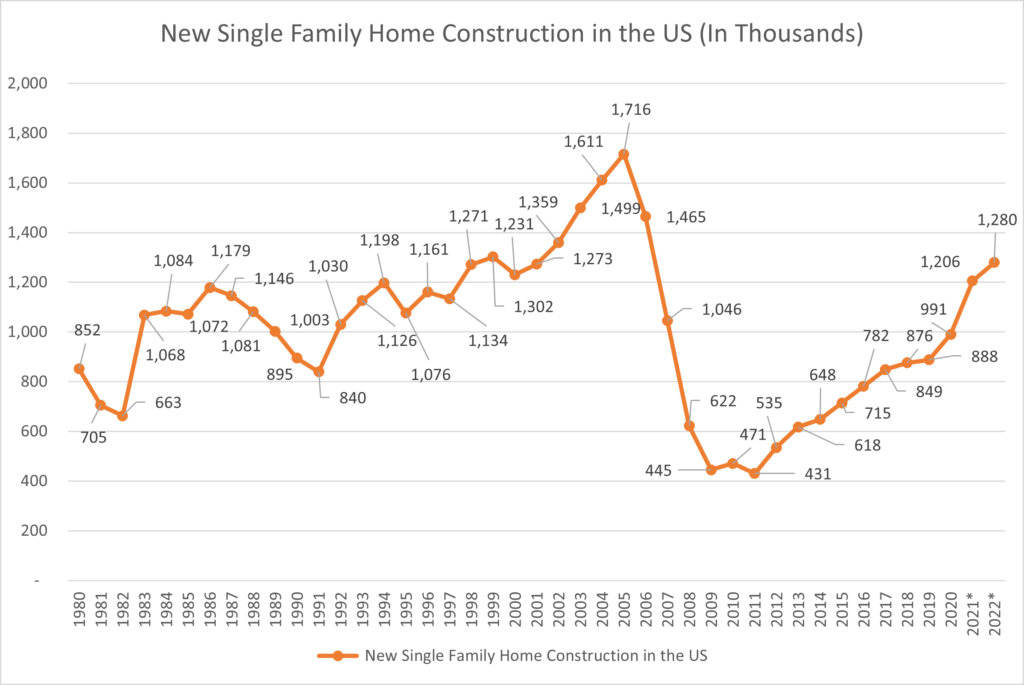 Non-Residential Construction
In May and June, there were still fluctuations across various parts of the industry. To see how non-residential building is tracking, we look to the Dodge Momentum Index, a monthly measurement of the nonresidential building projects currently in the planning phase. It is shown on an index over or above 100.
For May 2021, nonresidential buildings index at 175.1 an increase of 9.1% from April. Compared to six months earlier, December, it went up 18.9 points, from 156.2 to 175.1. When comparing it to a year later, May 2020, we see a drastic increase, from 130.1 to 175.1, an increase of 45.1 points. We can look even further back, to before the pandemic, May 2019, and see that it was already at 141.
For June 2021, we see a slightly different story. It went down a bit from May, but is still high. In June, the index was at 165.8, a decrease of 9.3 points, which is a 5.3% change. In January of 2021, it was 139.4, and last June, was 121.5. That's an increase of 26.4 points in half a year, and 44.3 points in a year.
Additionally, the Dodge Index is at a 13 year high, and substantially higher than one year ago.
The Dodge Index is showing that the prices have steadily been high the last few months, and do not seem to be dropping rapidly to pre-pandemic levels. Because of this, construction costs will likely continue to rise throughout the rest of the year.